As we remember the brutal torture and death of Our Lord and Savior today (and prepare to celebrate His resurrection), I encourage you to stop and think (really ponder) the sacrifice that was made for YOU. If you haven't yet, I strongly encourage you to watch the movie The Passion of the Christ.
Then I encourage you to dig deep down, and determine what sacrifice you are willing to make for Him this year. Remember, Jesus said, "Truly I tell you, whatever you did for one of the least of these brothers and sisters of mine, you did for me". Who are the least of these brothers and sisters, if not the preborn babies of our culture – who are being discarded and destroyed at a rate of 3000 per day?
The latest count of lives saved this Spring from 40 Days for Life is over 772! And with the latest news from Germantown, we have now seen 38 lives confirmed saved from abortion at the hands of Leroy Carhart! Praise God!
Given the incredible success of 40 Days for Life and the efforts in Germantown, we are launching a new program that is modeled directly after these two incredible campaigns. It's called "Abortion Free Anne Arundel", and it will begin next Tuesday, April 10th.
Tuesday, April 10th 8-9am – Abortion Free Anne Arundel Prayer Vigil!!
Did you know that there are about 500,000 people, 200,000 self-professed Christians, almost 300 churches, and ONLY ONE free-standing abortion facility left in Anne Arundel County?
Did you know that, after only TWO 40 Days for Life campaigns in Severna Park (with churches from all over AA County coming together to pray), the Gynecare abortion facility closed FOREVER?
Did you know that over the past 20 years, abortion facilities across the nation are closing at a rate of greater than TWO per month (the last 12 months the rate is even higher)?
2 days after Easter Sunday, Christians from ALL ACROSS Anne Arundel County will come together in Annapolis to stand together in prayer for the CLOSING of this final abortion facility in AA County. We will stand in UNITY from 8am – 9am, and this will be the FIRST step in an all out SPIRITUAL assault on the GREATEST EVIL humanity has EVER SEEN. Join us at – 929 West Street, Annapolis, 21401!
Go to http://annapolis.MDCoalitionForLife.com NOW for all the details!
And to Download the Flyer to distribute at Church this Sunday!
But next Tuesday, the 10th, is just the beginning! This will be a continuing effort, and will include will include regular and recurring church-sponsored Vigils on days that abortions are performed, as well as frequent Prayer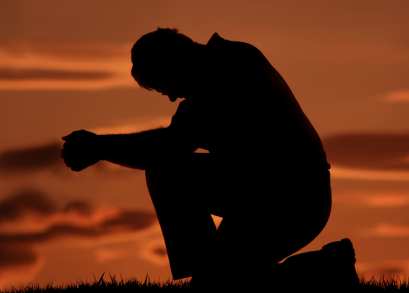 Services on the front porch and front lawn of the Annapolis Pregnancy Center, which is directly across the street from the abortion provider.
Don't forget – abortion is a spiritual buy cheapest viagra battle, not a political issue. So as soon as the full Body of Christ comes together in prayer and action, and says it's time for abortion to end – it will end. That is the aim of this new program, to end abortion in Anne Arundel County for good, and then move on to the other counties in Maryland, until our great state is abortion free!
Come out and join us on Tuesday! If your church is NOT yet involved, call or email us RIGHT AWAY to get involved! Don't miss out on this opportunity to sacrifice for Our Lord, and to change history right here in your own backyard!!
---